MOTHER EARTH NEWS WISER LIVING SERIES: WINTER COMFORT FOODS
Magazine
96 pages
8509
Regular price
Sale price
$6.99 USD
Unit price
per
Sale
On Backorder
Share
Mother Earth News Winter Comfort Foods is packed full of comfort food recipes that are wholesome and hearty. Sharing a meal with loved ones is a simple pleasure and one of the most meaningful. This issue will definitely bring the family closer together.
In addition to warm and hearty meals to beat the cold, with this book, you can make seasonal soups and stews, bake the best homemade pies, and much more!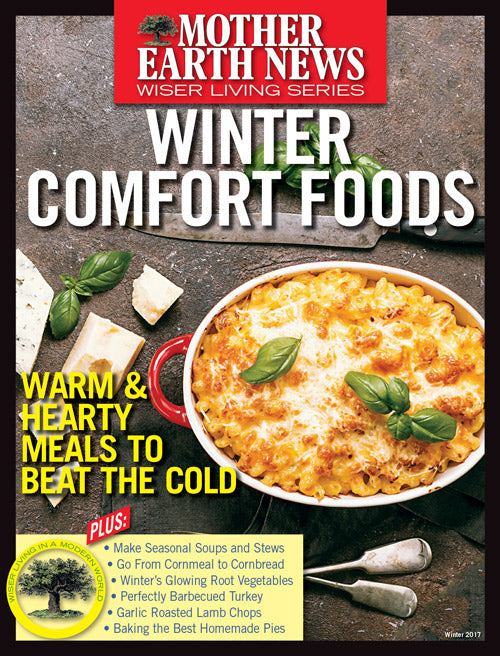 Winter food is good.
This magazine has some really nice meals using winter vegetables and meat. Sections on stews and soups, casseroles and slow cooker, desserts and items for the holidays. Everything in the pictures looked delicious, can't wait to start cooking.
Hi Amy, thanks for your order and your review! We hope you enjoy these recipes and cooking for your loved ones! :)
Haven't had time to try any of the recipes yet. They all look Good.
Old Favorites
This book has a great variety of soups and stews. Bread, cornbread, cinnamon rolls, plenty of recipes to keep you busy this winter. Also a number of slow cooker recipes that I am going to try.