MOTHER EARTH NEWS WISER LIVING SERIES: EAT IN SEASON
Magazine
96 pages
8705
Regular price
$6.99 USD
Sale price
$6.99 USD
Unit price
per
Sale
On Backorder
Share
Spring, summer, fall, winter! This regional guide is loaded with expert-recommended techniques as well as crop varieties so that you can break through seasonal barriers in your climate and eat from your own garden all year.
Plus:
Grow Shiitake Mushrooms
Smoky Barbecued Onions
5 Delicious Wild Greens
Craft Backyard Apple Cider
Winter Soups from the Cellar
Savory and Satisfying Venison
And more!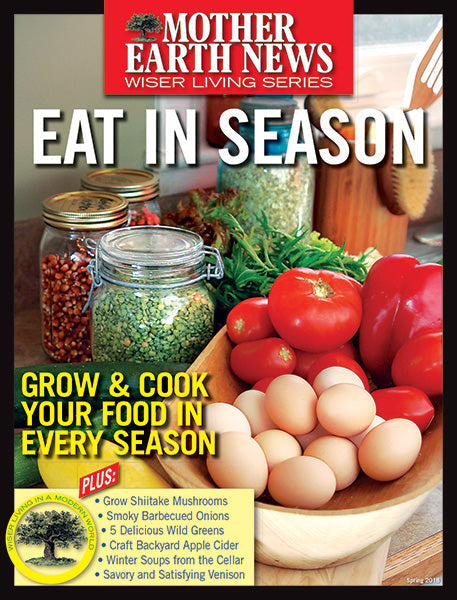 Great advice!
I've been trying to eat more in season which was the main reason for buying this. It has great advice and several recipes I can't wait to try. It's even inspired me to start growing sweet potatoes which I was previously intimidated by! Thank you for offering this, Grit!