GRIT COUNTRY SKILLS SERIES GUIDE TO CHICKENS
Magazine
96 pages
9038
Regular price
Sale price
$6.99 USD
Unit price
per
Sale
On Backorder
Share
Raising chickens involves various skills, from building a chicken coop to knowing what to feed the birds. Grit Country Skills Series Guide to Chickens shows all you need to know. In this issue, you will read advice from flock owners and gain insight into incubators vs. broody hens. Learn how to protect your flock from predators and prepare your chicken coop for winter. Plus, learn how to create a space for chickens in your garden!
More articles include:
Why Raise Heritage Livestock? – Such breeds connect us with our past and often can bring various benefits to the farm.
From Total Loss to Sustainable Success – A hardworking family from New Orleans lost everything in Katrina, including their jobs and investments. They started an extremely successful sustainable chicken farm with only themselves to rely on.
A Healthy Flock: What You Need to Know – Backyard chicken-keeping tips will help you keep your birds thriving.
The Ever-Versatile Egg – Try these recipes to turn your dishes up a notch and hone tried-and-true techniques.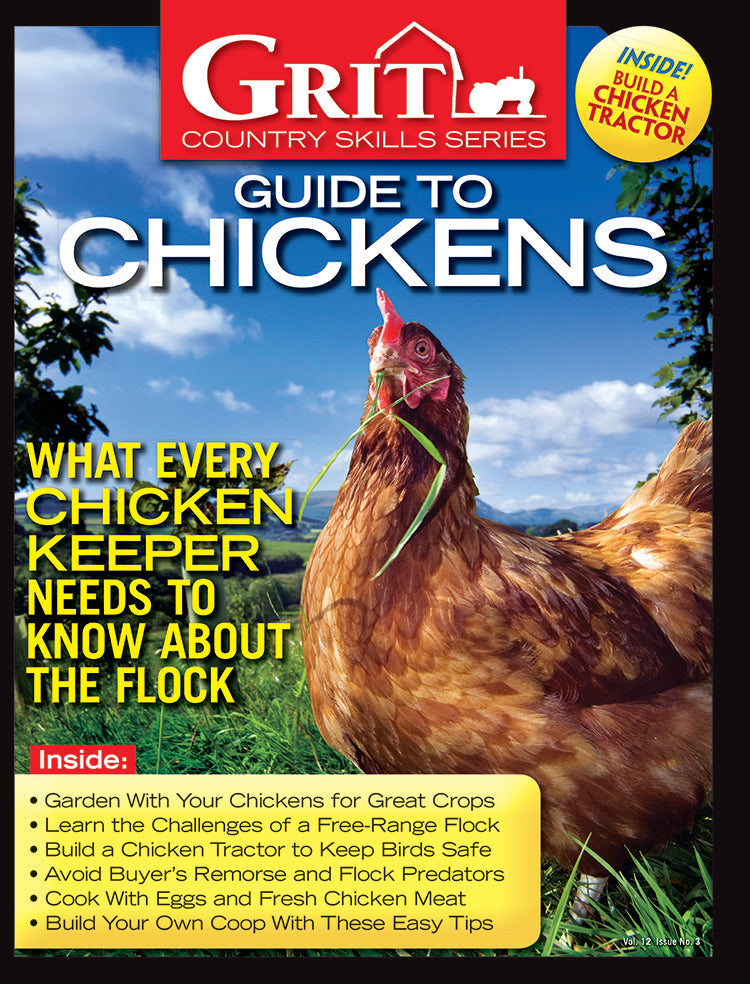 ...
Sometimes refers to pages that do not have info that it said.
In pages about coops.