BRAVO FEED GRINDER
9335
Regular price
$602.00 USD
Regular price
Sale price
$602.00 USD
Unit price
per
Sale
On Backorder
Share
Save money on the cost of feed and make a feed that your animals like by making it at home with this Bravo Feed Grinder. The 110-volt hammer mill is an easy-to-use grinder that allows for at-home livestock feed production and can plug into any normal house outlet. This grinder includes the grinder, bucket, and three sieves (measuring 4, 6, and 8 millimeters).

More information:
110V (cord length: 4 ft 6 in)
1.2-horsepower motor. 900 watts.
Start-up draw: 23.5 amps; working under load draw: 9.47 amps
The bin for storing grain before grinding measures 17 inches by 19 inches
The lower portion of the bin (where the grain sits before processing) measures 10-1/2 inches by 9-1/2 inches
The base is 16-1/4 inches off the ground
The opening where the processed grain drops out is 6-1/2 inches by 2-3/4 inches
Weight: 30 pounds
FREE SHIPPING! Please allow two weeks for delivery. Available for shipment to continental U.S.A addresses only.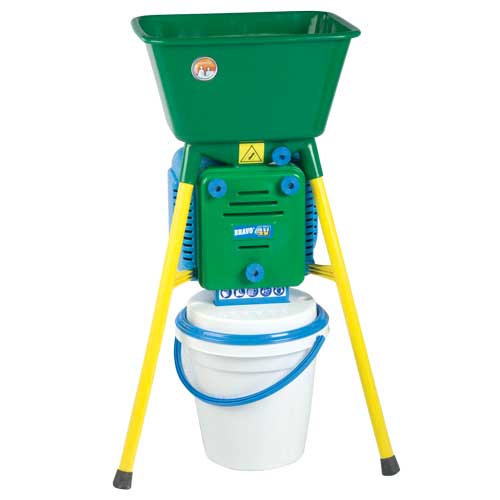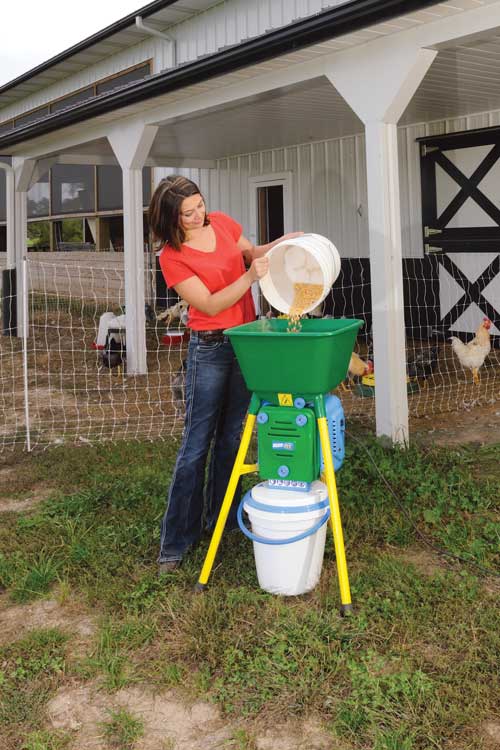 chicken feed
grinder works excellent! used to grind feed for chickens
Hi Mike - thanks for your order and your review! We hope your chickens have happy and healthy bellies with your new feed grinder!