COUNTRY WISDOM & KNOW-HOW
Author: Editors of Storey Books
Paperback
1,061 pages
8219
Regular price
Sale price
$25.99 USD
Unit price
per
Sale
On Backorder
Share
Reminiscent in both spirit and design of the beloved Whole Earth Catalog, Country Wisdom & Know-How is an unprecedented collection of information on nearly 200 individual topics of country and self-sustainable living.
Compiled from the information in Storey Publishing's landmark series of "Country Wisdom Bulletins," this book is the most thorough and reliable volume of its kind.
Organized by general topic (including animals, cooking, crafts, gardening, home, and health and well-being), it is further broken down to cover dozens of specifics (from "Building Chicken Coops" to "Making Cheese, Butter, and Yogurt" to "Improving Your Soil" to "Restoring Hardwood Floors").
Nearly 1,000 black-and-white illustrations and photographs run throughout, and fascinating projects and trusted advice crowd every page.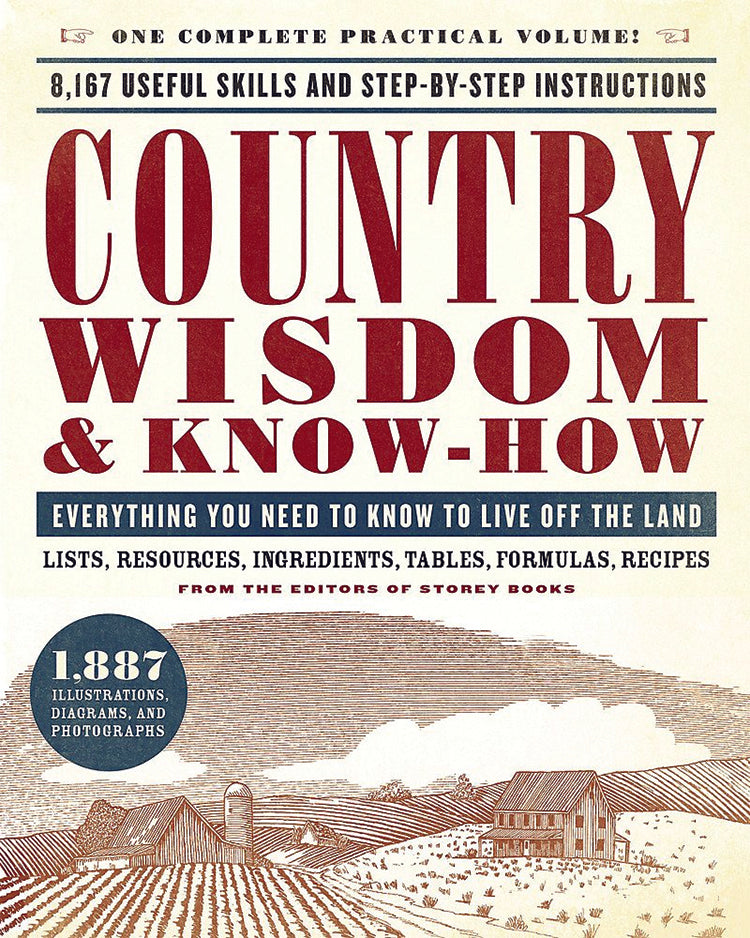 COUNTRY WISDOM & KNOW-HOW
Good Book - Horrible print
The book is printed in a 7 or 8 point font. It is too small for most people to be able to read! I sent it back for a refund. The information looks interesting, but I could not read it to be sure.
Hi Robert, we're so sorry Country Wisdom & Know-How didn't work out for you due to the smaller font. We sure appreciate your feedback and time and hope to see you again on another future order.
COUNTRY WISDOM & KNOW-HOW
Amazing
This book is chuck full of knowledge, even if you knew it before, it will help your memory